For a homogeneous mixing of two or more gases, the gas mixture is continuously analysed. With help of proportional valves the mixture is fed  in an exact ratio to a background gas. Various analysis methods, e.g. TCD, NDIRE, UV, fuel cells, etc) can be used to analyze the gases to be supplied. The analysis are read out via a PID controller , which controls the proportional valves.
The gases are mixed in a chaos demister and, if necessary, a buffering can be done with an additional volume.
The gas mixer can store internally analogue and limit values and make them available for further processing via a terminal block. In case  toxic or explosive gas mixtures, the interior of the controller can be checked for leaks.
With the gas mixer also contaminated gases can be precleaned and mixed.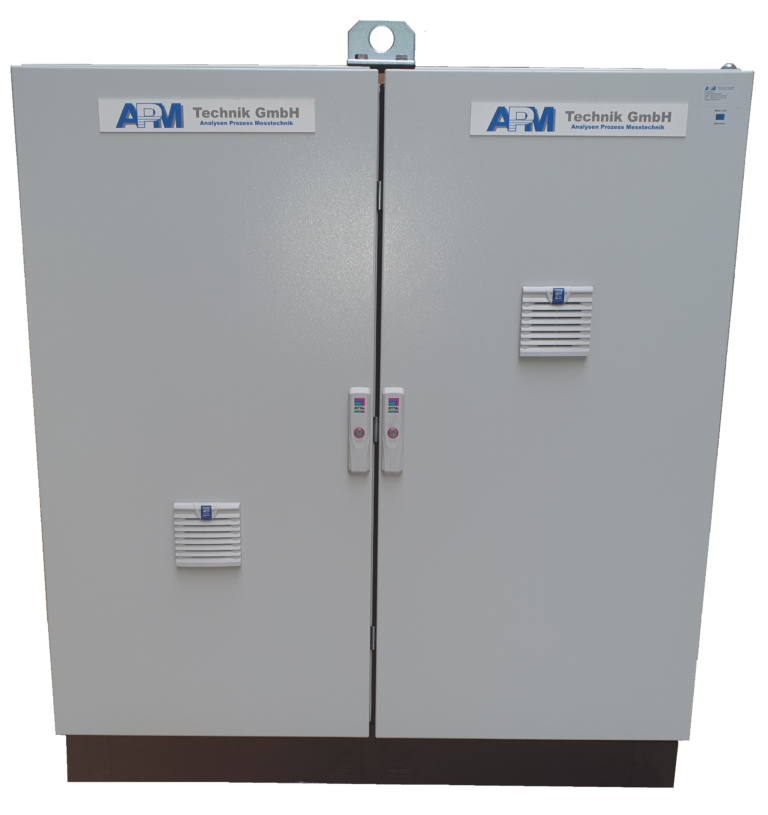 Typical  applications
Supply of industrial furnaces
Gas mixture of cracked ammoniak gas
Semiconductro industry
Precial metal processing
Central gas supplies
Production of test gas
Froduction of forming gas
Chemical industry
Pharmaceutical industry
…
Benefits at a glance
Various gas concentrations adjustable
System freely configurable
Several gases can be mixed into one mixture
Many readable paramers and limit values
Self-diagnoses
Self-optimizing PID Controller
For various flows rates and upstream pressures
Various interfaces
Controller with touch display
Assembly according to customer requirements
Analysis in the cabinet or on the system
Unser-friendly
Chaos demister
Ensures a homogeneous mixing of gases
CO2 analysis
Quality assurance of the generated gas mixture
Mixture and analysis
can be  separated spatially
PID controller
self-optimizing and free parameterisable