Die APM Technik GmbH ist ein erfahrener Anbieter von individuellen Systemen in der Gasanalyse. Das Unternehmen ist auf den Bau von kundenspezifischen Lösungen für eine breite Palette von Anwendungen spezialisiert und bietet eine Vielzahl von Dienstleistungen, die von der Beratung bis zur Inbetriebnahme und Wartung reichen.
APM verfügt über umfangreiche Erfahrung in der Konstruktion und Herstellung von Sonderkonfigurationen für Gasmessgeräte, Sauerstoffanalysesysteme, Mess- und Regeltechnik sowie Gasreinigung und Gasaufbereitung. Die Systeme werden von erfahrenen Ingenieuren und Technikern mit einem hohen Qualitätsstandard hergestellt. APM setzt auf neueste und langbewährte Technologien und Verfahren, um Systembau mit Effizienz und Zuverlässigkeit zu bauen. Mit seiner starken Kundenfixierung ist die APM Technik GmbH eine vertrauenswürdige Wahl für Kunden, die individuelle Lösungen in der Gasanalyse benötigen
Eine jahrzehntelange Erfahrung in der Gasmesstechnik für unterschiedliche Branchen ermöglicht es APM präzise Lösungen anzubieten und zu projektieren, die auf die spezifischen Anforderungen jedes Kunden zugeschnitten sind. Hohe Qualität, Zuverlässigkeit und Kosteneffizienz stellen wir über unsere enge Zusammenarbeit mit unseren Partnern sicher.
Gas analysis systems in cabinets
Gas analysis systems in cabinets usually offer the required sample gas conditioning and the gas analysis.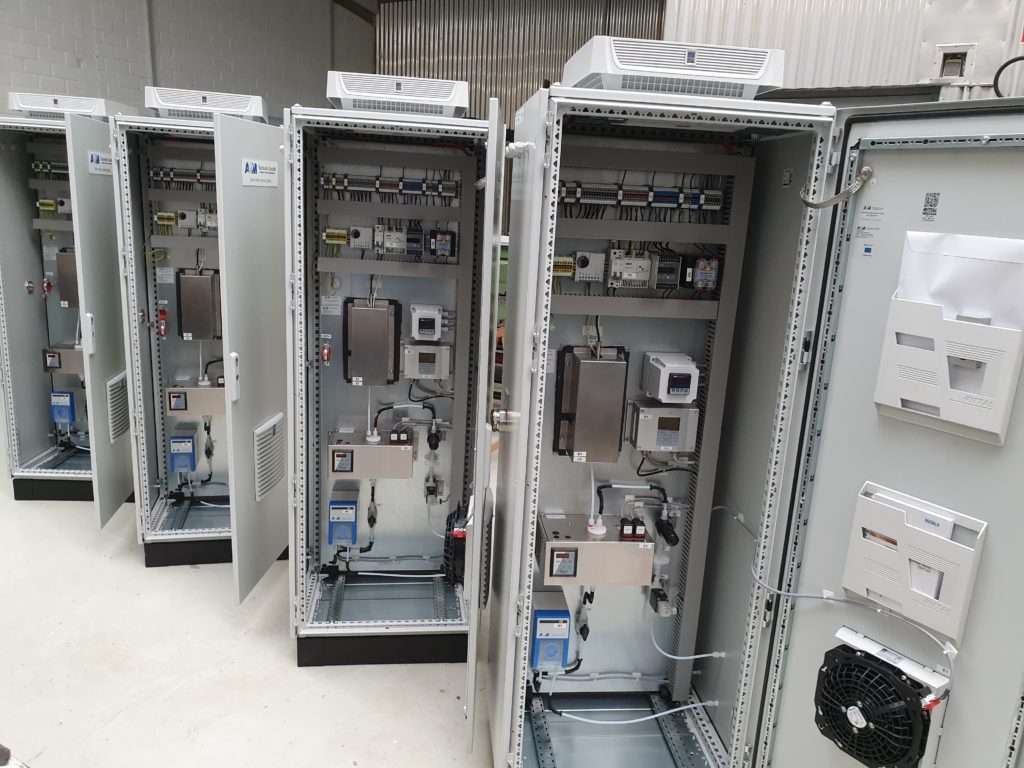 Small systems and annexes
For many applications the sample gas has to be conditioned or the analysis has to be supplemented with additional components in order to be abel to measure reliably to meet customer's requirements. Some examples of such "small systems" are listed below.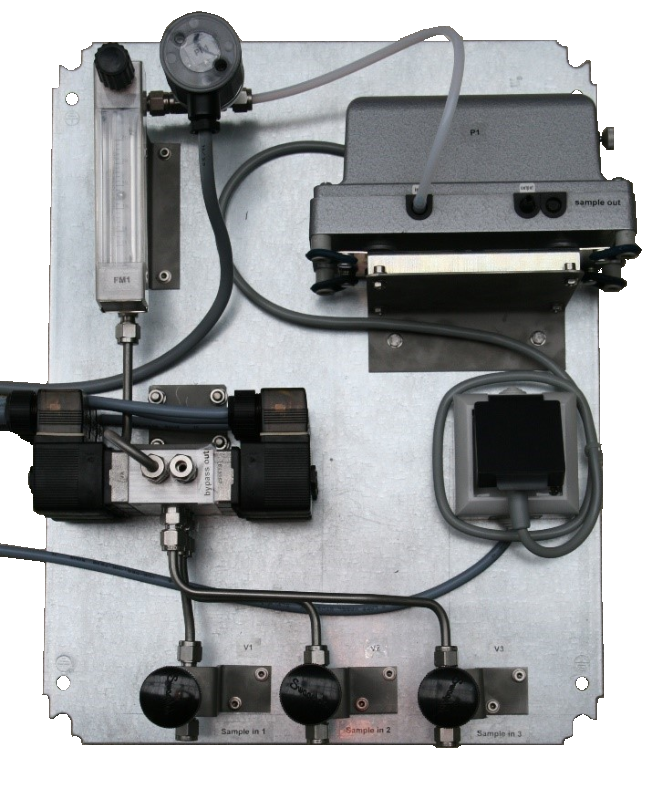 Beyond applications in gas analysis and gas conditioning, we offer to our customers constructions of analysis systems for special tasks. The graphic shows a test stand for temperature-measuring cables for approval as fire alarm systems. The test stand simulated  a 10km cable legtn wihout any insulation effects by the cable layers lying on each other.