Adsorber cartridges are a double-shell filter element filled with adsorbent. The ends are stablelised with nylon (polyamide/PS) plastic caps. The adsorber cartridges fit into normal filter housings as all other tube-shaped filter elements. It is recommended to choose a cartridge.
Both layers of the filter element are of epoxy-bonded borosilicate fiber mats with a filter fineness of approx. 2.5 µm. The end caps have nitrile O-rings to seal them in the filter housing.
The denomination of the adsorber cartridges consist of two numbers and a combination of letters.
The first number indicates the inner diamenter
The second number indicates the mounting length
The letter indicates the adsorbent used.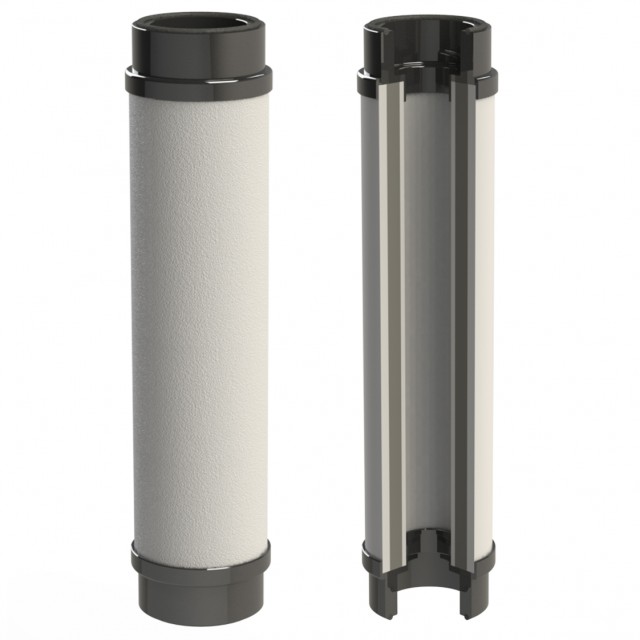 Please replace the "xx" by the corresponding adsorbent.
| | | Enfernt u. a. folgende Komponenten |
| --- | --- | --- |
| | | Kohlenwasserstoffe und organische Dämpfe |
| | | |
| | | CO2, NH2, H2S, SOx, Aromate und Amine |
| | | |
| | | CO2, SOx, NOx, HCl und weitere saure Gasbestandteile |
| | | SOx und andere saure Gasbestandteile |
| | | CO (durch katalytische Oxidation zu CO2) |