Thermal conductivity analyzer

GasAn-TCD


The thermal conductivity  analyzer (TCD) GasAN.TCD reliably measures gas components in different compositions. The TCD can analyse with up to 4 remote sensors, also it can measure with a built-in sensor. The version with built-in sensor offers various integrated options, such as filter, pump, flowmeter and needle valve. In case of external cells, these can also be installed with gas conditioning. The analyzer is suitable for applications in various environments in industry and laboratories. It can be used with highly corrosive gases. The GasAn-TCD offers best measurement accuracy and reproducibility of the readings. The measuring principle uses a heated resistance wire that is surrounded by the measuring medium. The wire changes the resistance value equivalent to an equilibrium temperature and compares this value with a reference value. The easy-to-use menu is available in several languages can be operated via the easy-to-read touch display.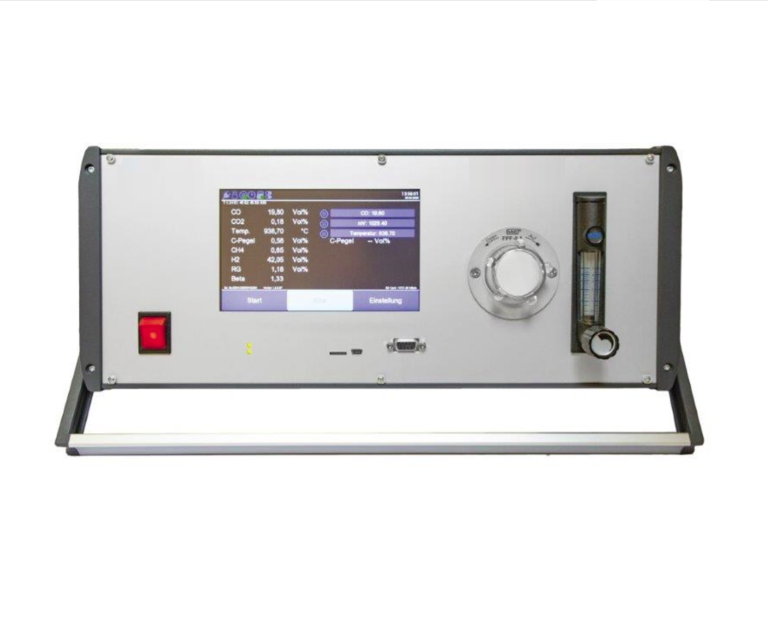 GasAn-TCD: Hydrogen analyzer and multifunctional gas measuring unit
The measuring device reliably determines the concentration of various gases using the TCD princple. The determinability depends on the difference in thermal conductivity to the background gases. Gases can be analysed using the following table: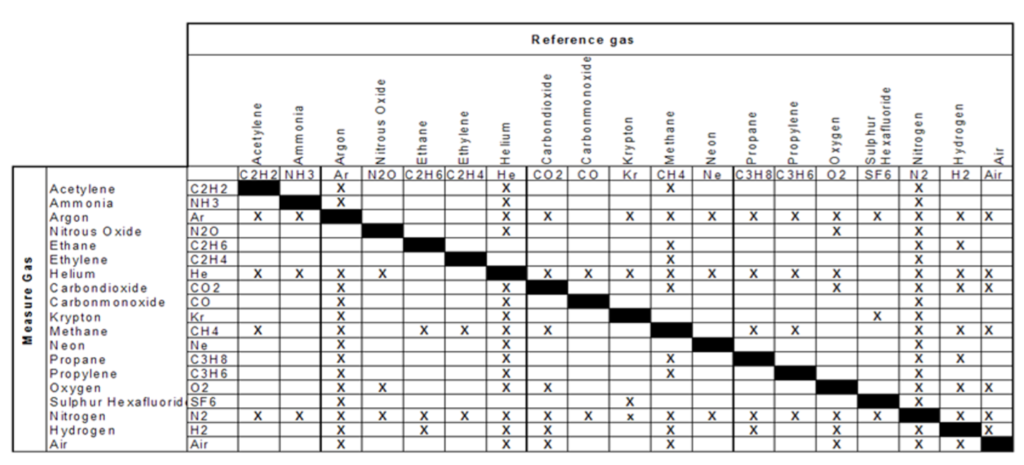 Der Gasanalysator GasAn-TCD von APM bietet eine hohe Flexibilität und Präzision bei der Messung verschiedener Gase. Er kann mit Bypasszellen oder gekapselten Zellen ausgestattet sein. Mit dem GasAn-TCD können bis zu vier Messzellen über einen Analysator ausgewertet werden. Durch die hervorragende Reproduzierbarkeit und hohe Genauigkeit der Messwerte können Sie sich auf eine zuverlässige Datenbasis verlassen.
Das Messgerät kann mit Analogausgängen und Schnittstellen wie RS 485, W-LAN, LAN, Modbus, USB, RS 232, Drucker oder Relaisausgänge ausgestattet werden.
Der Gasanalysator verfügt über ein gut lesbares Touchdisplay, auf dem Sie verschiedene Einstellungen auswählen können.
Dank all dieser Vorteile ist der GasAn-TCD von APM Technik GmbH die perfekte Wahl für Ihre Gasanalyseanforderungen. Service und Reparatur organisiert APM in Deutschland.
A versatile measuring device
Ein Wärmeleitfähigkeitsdetektor (auch bekannt als WLD, TCD oder Thermal Conductivity Detector) ist ein Analysator, der zur Messung von gasförmigen Verbindungen verwendet wird und basiert auf der Änderung der Wärmeleitfähigkeit des Messgases.
Ein Vorteil des Wärmeleitfähigkeitsdetektors besteht darin, dass er eine breite Palette von Verbindungen detektieren kann. Der Gasanalysator kann mit den meisten organischen und anorganischen Gasen (auch mit aggressiven Komponenten) umgehen. Der GasAn-TCD ist ein häufig eingesetztes Messgerät in der Prozessmesstechnik, um Verbindungen in einem Prozessgas zu identifizieren und zu quantifizieren.